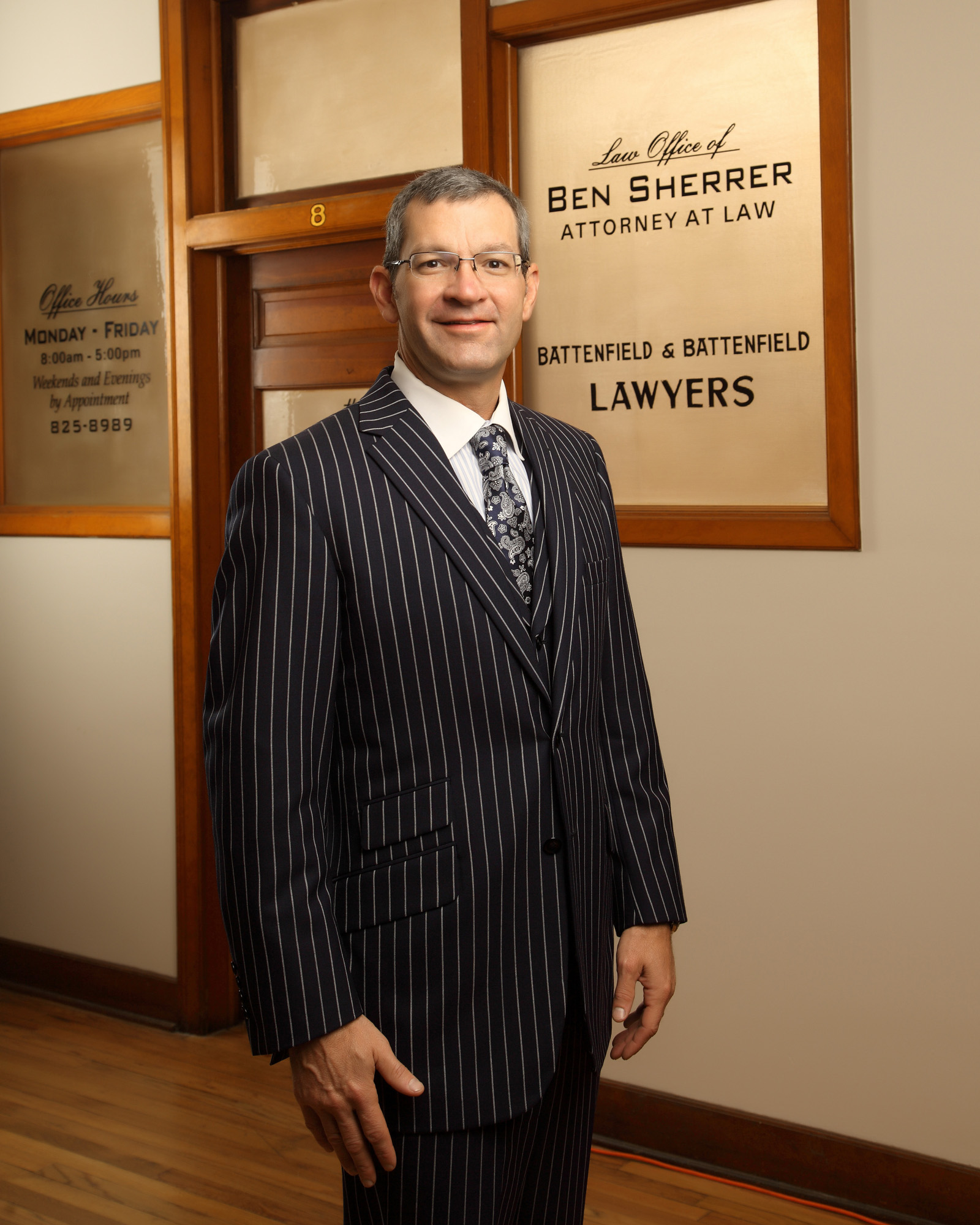 Since 1997, when people need local, dependable legal services they have been choosing Ben Sherrer to represent their interests.
Conveniently located in the heart of Pryor, Oklahoma, attorney Ben Sherrer provides representation in Municipal and District courts throughout Mayes County and Northeast Oklahoma.
Following a long-term partnership with Elliott & Sherrer, P.C., Mr. Sherrer opened his solo practice in 2006.
Mr. Sherrer currently serves as the Assistant City Attorney for the City of Pryor creek and is the Town Attorney for the Town of Chouteau and Municipal Prosecutor for the Town of Salina. Mr. Sherrer was elected to the Oklahoma House of Representatives in November, 2004, and served 6 terms, being term-limited in 2016
Mr. Sherrer engages in a General Practice, accepting cases in the areas of Domestic/Family Law, Criminal Law, Real Property, Wills/Probate, and Personal Injury/Damage Claims. Please click on tabs above for more information.
Mr. Sherrer is available for consultation in most matters.  If unable to accept a case, Mr. Sherrer will be glad to refer potential clients to a colleague with expertise in a given area of law.  Call 918-825-8989 to schedule an appointment or inquire about your legal matter.
Fees for legal services are generally billed at an hourly rate.    However, where appropriate Mr. Sherrer will accept cases on a flat fee or contingency basis.  Payment arrangements beyond initial retainer may also be accepted in some situations. Mr. Sherrer accepts payment via credit/debit card.